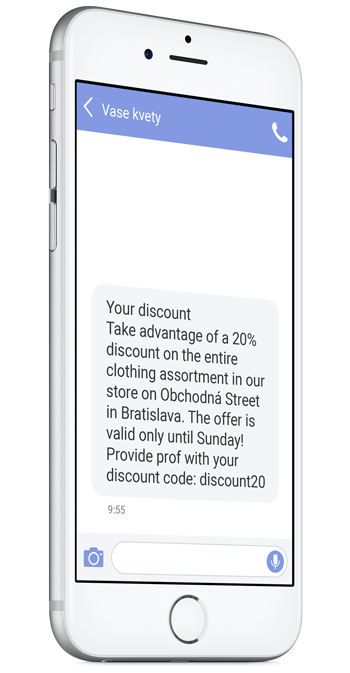 ViaMobile has a database of more than 2,000,000 users for you in cooperation with mobile operators, which you can address with your advertising message.
We can target the message according to age, gender, creditworthiness and other characteristics; we offer passive and active geolocation and sending on a specified day and time. For more information, feel free to open the options presentation here.
VIA Mobile will prepare a comprehensive marketing activity with its partners using Premium SMS: consumer competition, survey, voting, chat…
VIA Mobile and its partners offer you the implementation of charging for your services via SMS micropayments. This method of charging is ideal for use especially in the online environment. We will be happy to provide you with more information, contact us via the contact form.
1.
Contact us at info@viamobile.sk
2.
Choose the method of sending SMS's, either via API or WEB form
3.
We will exchange a mutually signed scan of a simple contract
4.
You will be assigned your own access data to the SMS system